YOUR BENEFITS
ADDITIONAL REVENUE STREAM
EverydaySafe™ provides an additional source of income that complements rather than competes with the other products you offer
DIFFERENTIATE YOURSELF FROM THE COMPETITION
Be one of the first to list and sell the EverydaySafe™, ensuring that you stand out against your competitors when competing to win customers
RE-ENGAGE WITH PREVIOUS CLIENTS
The EverydaySafe™ can be retrofitted into any kitchen, giving you the ideal opportunity to reconnect and sell to prior customers as well as upsell appliance/kitchen furniture upgrades
INCORPORATE INTO ANY KITCHEN DESIGN
The EverydaySafe™ is available in a variety of file formats including DWG | BIM Object | Dxf |RVT |3ds and SketchUp to ensure you can easily add it to your kitchen design software
INTEGRATES WITH ANY DRAWER SYSTEM
The EverydaySafe™ drawer in a drawer option can be fitted within any Blum, Hettich, Grass or Matrix by Hafele drawer system
STANDARD KITCHEN MEASUREMENTS
The EverydaySafe™ single drawer design fits a standard 600mm kitchen unit, making it easy to manufacture a drawer front to match the cabinet
DELIVERY WITHIN FIVE WORKING DAYS
EverydaySafe™ offers online ordering with trackable delivery to any mainland UK destination within five working days
EASY INSTALLATION
Built with the kitchen fitter in mind, EverydaySafe™ takes less than 30 minutes to attach to a kitchen cabinet and comes with a simple to follow installation guide
CUSTOMER & PRODUCT SUPPORT
Support Team is on hand to help with any product, installation or logistic queries via email or WhatsApp
HOW WE WILL WORK TOGETHER
Our dedicated EverydaySafe Team has been designed to work closely with your business and customers, to ensure that collaboratively we support your marketing and sales of this innovative product.
WHAT CAN YOU EXPECT FROM US?
1
A simple and intuitive sign up process
2
Close collaboration with our team ‒ from activating your reseller status to achieving first sales
3
Access to a wide range of ‒ regularly updated ‒ marketing materials and sell-out support from our expert team
4
A wide range of options for technical files and support in incorporation in your own kitchen design software
5
A significant discount on a demo unit for your showroom
6
Incentivised bonus schemes that reward success
7
Featured on EverydaySafe website as an official reseller
WHAT DO WE EXPECT OF YOU?
1
Complete the sign up process and become an official reseller
2
Showcase the EverydaySafe by featuring the product on your website and throughout your digital channels ‒ where applicable
3
Incorporate the EDS technical files into your kitchen design software
4
Display the EverydaySafe in your physical showroom ‒ where applicable
POINT OF SALE MATERIALS
To support you even further with advertising and connecting the EverydaySafe with your customers, we have developed a range of point of sale (POS) marketing materials, to enable your to activate both your physical and digital presence.
Materials include marketing brochures, standing one-pagers, digital banners and roll-up banners.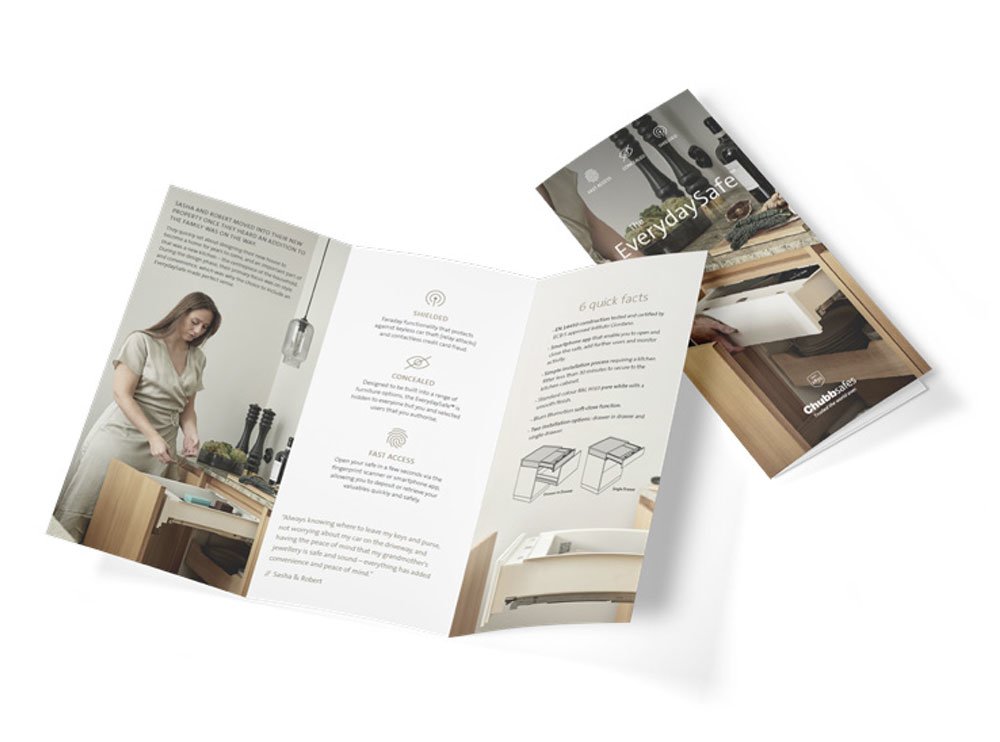 Be please aware that we request official resellers to have a display unit installed in their showroom before they place further orders. The display unit should be ordered through the above-outlined process and will be granted to the reseller for a significantly reduced price.
As part of the sign-up process, official resellers will receive a variety of different marketing as well as POS materials, in order to facilitate the process to engage with customers and to sell the EverydaySafe™.